Lastnight I braved the cold weather to stand outside and take pictures of the Lunar Eclipse (that's a picture I took at the side). It was amazing to watch and I wish I took more pictures after 12am. The eclipse began at 2018 GMT, with the Moon totally immersed in the shadow of the Earth between 2244 and 2358 GMT. It was the first total Lunar Eclipse in more than 3 years.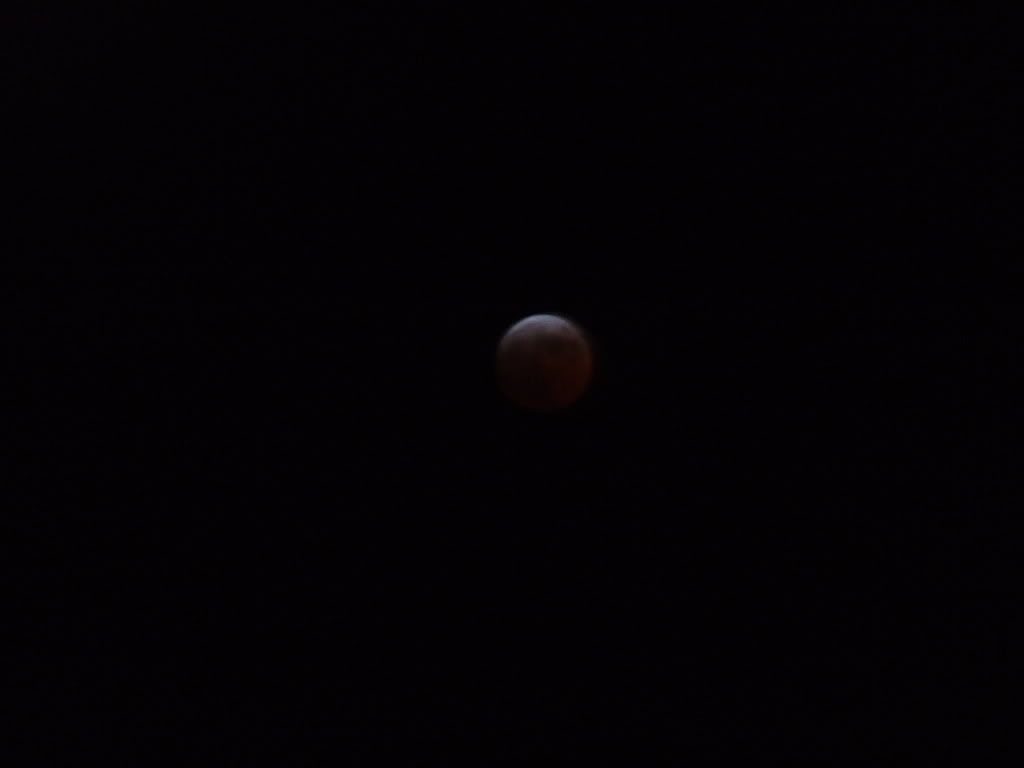 I took other pictures than just these two. pic 3, pic 4, pic 5, pic 6, pic 7, pic 8. The last 2 pictures might be best viewed either standing up a little or tilting your screen (if you have a laptop) I think I did pretty well considering that I'm still learning how to use my camera and I don't have a large lense to help me with long distance viewing. Hope you like them.

You can read about the Lunar Eclipse and see more pictures taken by others (much much better than mine) here.